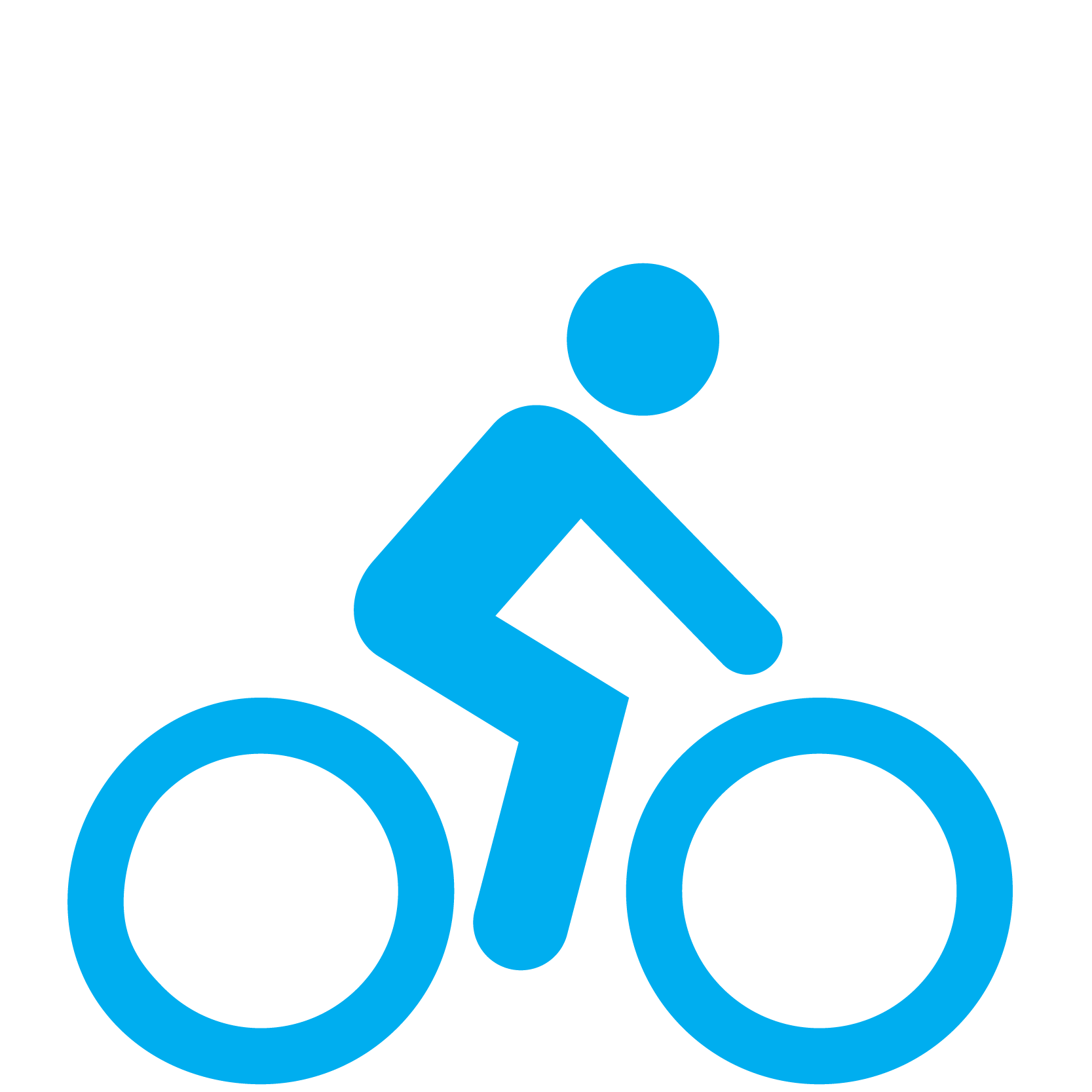 Monday, July 31 – Friday, August 4, 2023
University United Methodist Church
5185 De Zavala Road, San Antonio, 78249
Registration coming soon!
Due to the generosity of the Believe It Foundation, Kinetic Kids collaborates with the national organization iCan Shine to offer a 5-day bike camp program in the summer. During camp, children with special needs learn to ride a conventional bicycle without training wheels. Children attend a 75-minute session for five consecutive days of camp.
Fees
The $175 fee includes a t-shirt and trophy and is payable by credit card or check to Kinetic Kids. Fee can be paid in two installments: $125 is due at the time of registration, the remaining $50 is due by August 1, 2021. Learn more about scholarships by calling Shelby at 210.748.5860.
Refund Policy
Refunds must be requested by July 20 to receive a full refund minus a $25 administrative fee.  After July 20, refunds will be granted based on our ability to fill the space with a new participant.  Once the camp begins, no refunds will be granted.
Camp Basics
Your child will be expected to be at bike camp for  5 consecutive days for 75 minutes a day.

 

Session times include: 8:30-9:45, 10:05-11:20, 11:40-12:50, 2-3:15, 3:35-4:50.  While we will do our best to honor your request, we cannot guarantee your session time request as there are many factors that determine our sessions (i.e. number of kids and diagnosis).

 

Parents must stay on-site during your child's session.
We encourage each participant to bring their own bike to camp by Wednesday, August 4, 2022.

If you have not yet purchased a bike, or your child is in need of a new bike, please see guidelines for purchasing a bike that will be sent once your child is registered.

If you are coming in from out of town, and are unable to bring a bike, accommodations can be made.

All bike camp participants will receive a

 

bike camp t-shirt and a trophy. 

 
Sport Requirements
Must be 8 years of age
Ambulatory without an assistive device
Able to pedal a bicycle with training wheels
Able to sidestep quickly to both sides.
Able to wear a properly fitted bike helmet for the 75-minute session.
Min inseam measurement of 20″ (Min height is 40″)
Max weight is 220 lbs.
It is important to consider behavioral issues as you evaluate this program for your child. An individual may be physically able to ride a bike, but if their behavior is such that they cannot be persuaded to get on the bike and follow instructions, then it is likely this program will not be successful.
Individuals with severe behavioral issues may be removed from the program if their actions are potentially harmful to themselves or others.
While not "required" to come to camp, these factors do impact the likelihood of any given participant's success in learning to ride a two-wheel bicycle at an iCan Shine bike camp, therefore we recommend that participants:

are able to keep feet on pedals
are able to keep hands on the handlebars
are able to keep head up and look forward
have adequate strength to maintain riding speed
have adequate stamina to ride 75 minutes per day for 5 consecutive days
are able to follow basic instructions in a group setting
are motivated, or able to be motivated, to learn to ride a bike
have an opportunity to practice skills immediately following the camp

Contact
Tracey Fontenot, P.T.  |  210.748.5867  |   Tracey@kinetickidstx.org
Shelby Hunemiller  |  210.748.5860  |  Shelby@kinetickidstx.org